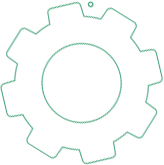 Edirisinghe Brothers (Pvt.) Limited – 'Auto Court' established in 1947 is a pioneering leader in the Automotive Engineering industry in Sri Lanka. From inception, the company has focused solely on providing world-class automotive and mechanical workshop services and is considered as the Engine Rebuilding Specialist in Sri Lanka. For over 70 years, we have been rebuilding Diesel and Petrol engines powering the buses, trucks, vans, cars, tractors, locomotives, generators and marine vessels that are seen on the roads, fields and seas of Sri Lanka. Our customers are private vehicle users, fleet operators, government institutions, mechanics and garages covering the entire country. We rebuild around 24,000 engines per year including the engine and fuel injector pump.
In 2016, the company launched Edirisinghe Brothers' Hybrid Hub,  Sri Lanka's only hybrid vehicle facility that combines automotive engineering heritage, cutting-edge technology and trained technicians from Singapore to service, maintain and repair Hybrid and Plug-in Hybrid vehicles. With proprietary high voltage hybrid battery conditioning technology from U.S.A at the heart of Hybrid Hub, the facilities located in Colombo near the Khettarama Cricket Stadium and in Piliyandala are One-Stop-Shop for all hybrid vehicle engineering needs. Edirisinghe Brothers' Hybrid Hub are The Hybrid Vehicle Experts in Sri Lanka.
Thus, Edirisinghe Brothers (Pvt) Limited with its established automotive engineering heritage has positioned itself to be the specialist in vehicular 'power-plants' of the present and the future; including Diesel, Petrol Engines and Hybrid Power-trains . The company is proud to have across three facilities; a 250 plus strong team of experienced and skilled machinists, mechanics, hybrid automobile technicians, service advisors, admin and management team that make up the real engines that have been driving the company since 1947.